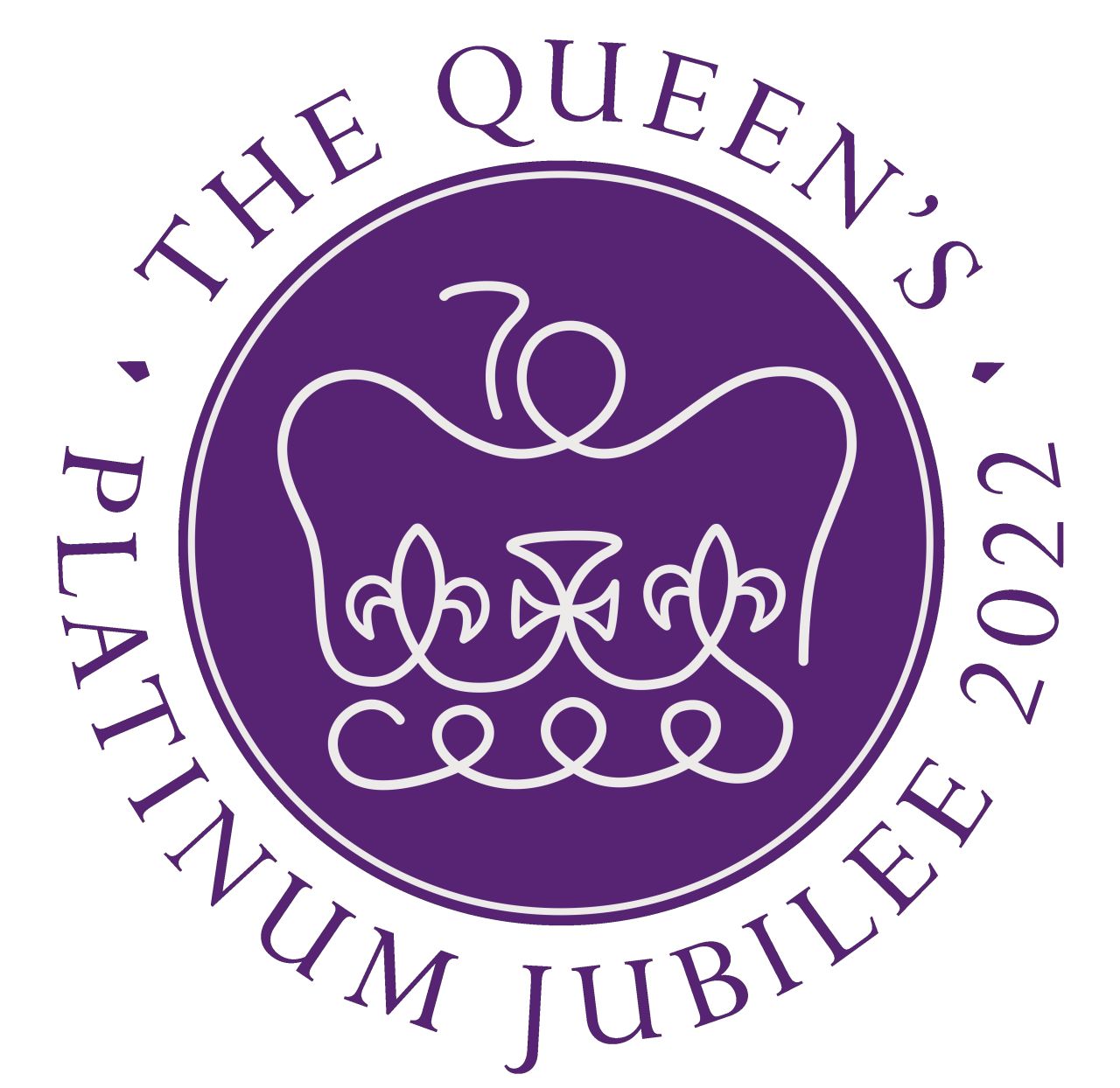 In 2022, Her Majesty The Queen will become the first British Monarch to celebrate a Platinum Jubilee, seventy years of service, having acceded to the throne on 6th February 1952.
An extended bank holiday, from Thursday 2nd to Sunday 5th June, will provide an opportunity for communities and people throughout the United Kingdom to come together to celebrate the historic milestone.
Henfield Parish Council's Celebrations
(watch this space as more details will be added thoughout 2022)
A Crocus Ribbon
Henfield Parish Council has decided to plant a ribbon of crocuses to celebrate next year's special Jubilee year, to enhance the village and also to provide valuable nectar for bees and pollinators.. The crocuses will be in white pearly and purple colours to represent the Platinum Jubilee logo
The Parish Council will begin the project with planting from September 2021, starting on the A281 right hand verges going north from Furner's Lane towards Manor Way.
If you wish to buy some for planting this autumn in your street or club premises, the varieties we have chosen are: - Blue Pearl (white with mauve streaks), Snowbunting (white) and Ruby Giant (Purple)
If you would like to be part of this project, there are several ways to get involved:
1. Volunteer to help with planting. We hope to start this on the morning of September 22nd and dates will be advertised.
2. Contribute to funding more crocuses on this Go Fund Me page
3. Encouraging your neighbourhood group, club or voluntary group to purchase and plant their own local crocus ribbon in your own locations. Do let us know so we can map all the planting across the parish. Also suggest good locations for the extending the crocus ribbon. Use the contact us link
Queen's Green Canopy
The Queen's Green Canopy (QGC) is a unique tree planting initiative created to mark Her Majesty's Platinum Jubilee in 2022 which invites people from across the United Kingdom to "Plant a Tree for the Jubilee."
Henfield Parish Council have been given 345 saplings to plant for the Queens Green Canopy
We are looking for places to plant more trees in the village , but crucially they will need watering for at least a year in order to become established.
If you can make a suggestion for a location, and are able to help us by keeping it watered, please leave contact us